READING, Pa .– Bronwen Gamble. Even his name sounds literary – almost like an author's name.
"I should write a book about all of my library experiences," said Gamble, executive director of the Reading Public Library.
His parents aptly found his name in the pages of the classic 1939 novel, "How Green Was My Valley", by Richard Llewellyn.
Today, the director of the Reading Public Library is writing her final chapter at the helm.
"Everyone is saying, 'Oh, you're about to retire,'" she said. "It's like, 'No, I have so many projects I'm trying to finish.'"
She did not climb so much the steps – but rather the escalations – of her office in the basement in front of the archives nicknamed "Middle-earth"; to the "Treasure Room", which contains the original letters from John Updike; and finally, to the "Cage" at the top. It's a journey that spans decades of literature and nearly three of his career among piles.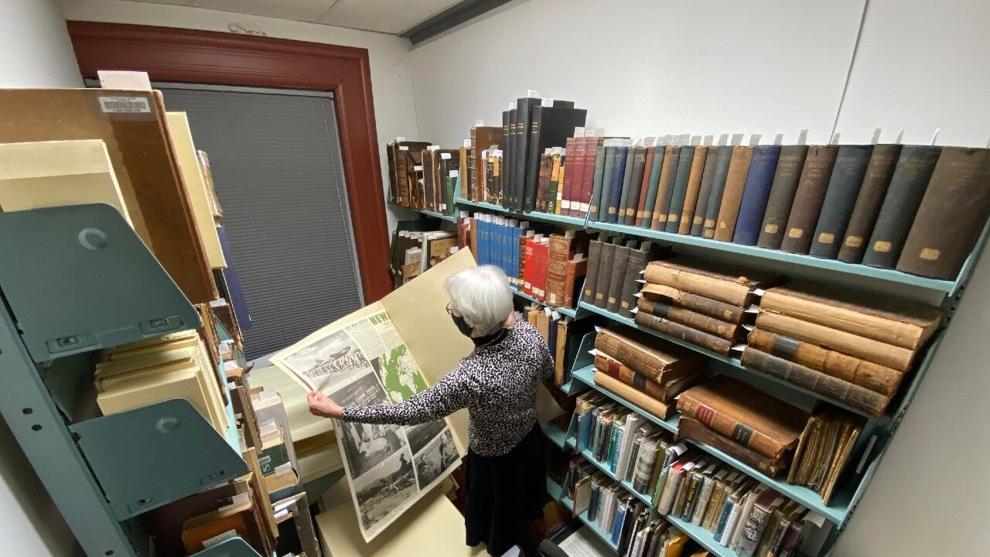 Gamble's favorite book?
"My favorite book is all I read today," she said.
She has seen a lot in her career, of the Dewey decimal system …
"I tell people to think of it like money, which really helps," Gamble said. "You're going to get $ 365 and 95 cents. That's really all it is."
… To cutting-edge technology spaces, mobile vans and expanding Wi-Fi services, not to mention navigation in a pandemic.
"I really feel like I achieved the main goals I set for myself when I was appointed to this role," said Gamble.
It leaves behind not only a library ready for the future, but what for many is much more.
"It's a safe space," Gamble said. "So for some, this is where they feel at home when they are not at home, or if they don't have a home. This is their space."
Now a library manager with a name from a classic novel just wants to leave a nickname.
"'Pilot Project Bronwen' – I think that's what they're going to call me," said Gamble, "because we've done so many pilots that are now part of our service."