Days before closing its former headquarters, the St. Louis County Library announced a $6 million donation that will help transform its flagship branch and give it a new name.
When it reopens in late 2023, the Clark Family Branch will announce the family of the founder of Clayco, a construction and design company.
The Ladue Building, a $22 million project, will always be the place to go for major author events, although library trustees now have their own offices on Spoede Road.
"This is the biggest gift we've ever received," said Kristen Sorth, director and CEO of the library system. "We are super excited about this and humbled by the gift."
Of the donation, $4 million is earmarked for the denomination and can be used for the building project; $2 million is earmarked for other educational programs.
"Enhancing the community has always been one of my core values, and I'm excited to help bring this beautiful, modern library to the greater St. Louis community," Bob Clark said in a press release. .
"The non-virtual aspects of public libraries have been greatly missed during the pandemic and are now being reimagined with more accessible outdoor space, clever design, and cultural initiatives that better serve their neighborhoods. The impact of public libraries is evolving and I am excited to invest in their unlimited potential.
Clark founded Clayco in St. Louis more than three decades ago. The company moved its headquarters to Chicago in 2013, but still employs hundreds of people in St. Louis County. It now has six affiliated companies with some 2,600 employees. In 2021, the company's revenue was estimated at $4.5 billion.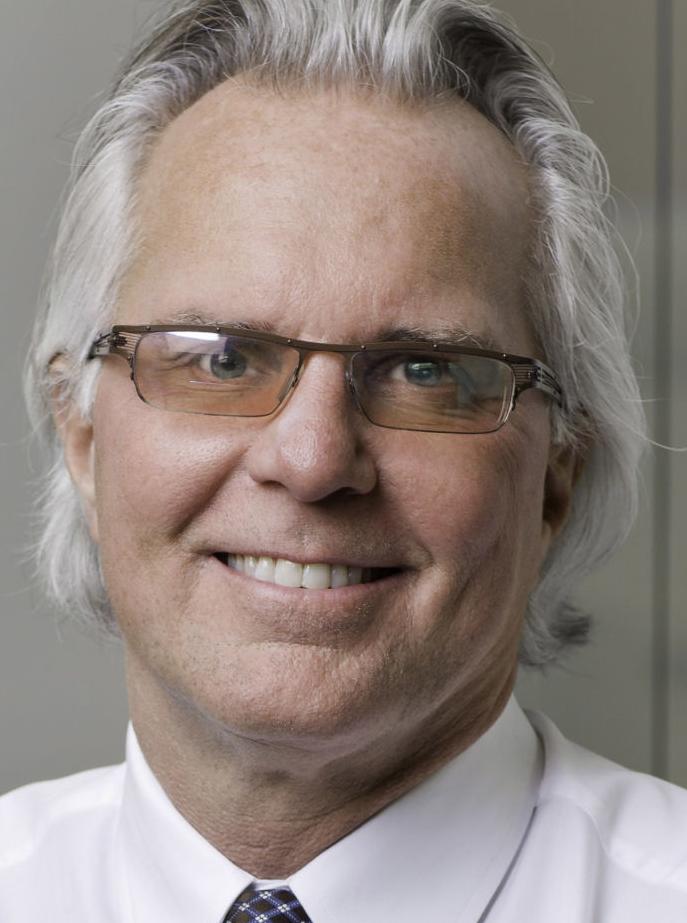 One of Clayco's subsidiaries, the Lamar Johnson Collaborative, designed the new library branch, which will be a two-story, 74,000-square-foot building with an outdoor courtyard and second-floor reading terrace. The library's genealogy center will be upstairs with teen and children's areas.
Among its amenities, the library, 1640 South Lindbergh Boulevard, will have 19 private study rooms, a computer lab, a creative space with a 3D printer and recording studio, and an event space that can accommodate up to 800 people.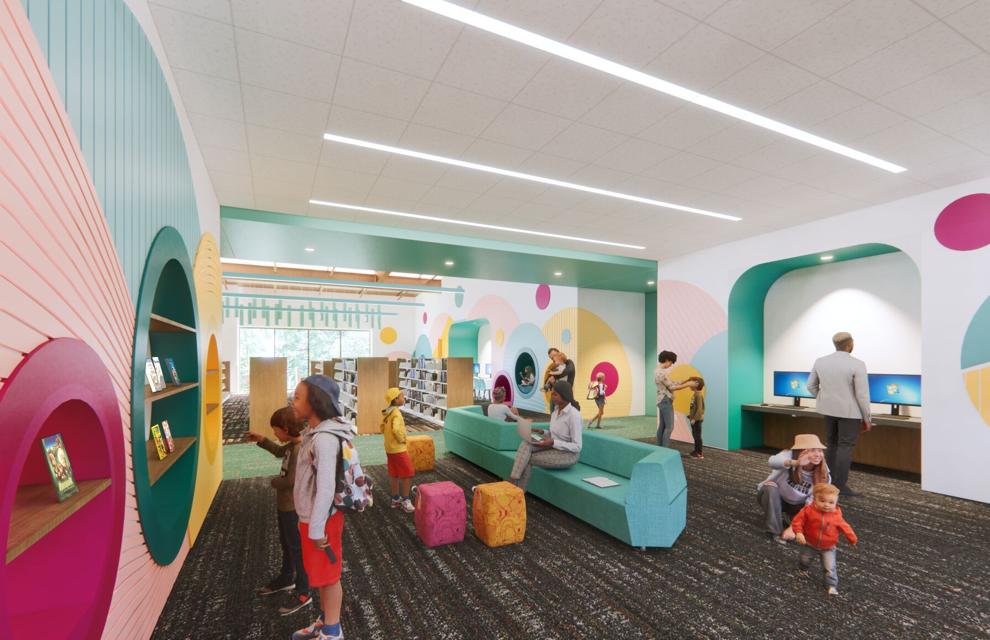 The only other county library branch named in connection with a donor is the Samuel C. Sachs branch; Sachs' son Louis Sachs donated land in Chesterfield for the building.
The headquarters closes on May 28 and demolition is scheduled for July. A construction company will be chosen in the coming weeks. This is the last project of the master plan of more than 120 million dollars which included the renovation or replacement of 19 libraries. (A 20th library, Eureka Hills, was built last year; an additional project, the Lynn Beckwith Jr. Administration Building, was completed this year.) Funding comes primarily from a $0.06 tax increase $ approved by county voters in 2012.
The aging headquarters building opened in 1960.
The county library system is celebrating its 75th anniversary this year, with events to mark the occasion in preparation for the summer.
While the new Clark family branch is under construction, patrons can use any other library: Oak Bend in Kirkwood and Mid-County in Clayton, and Thornhill near Creve Coeur are among the closest. Genealogy records will be temporarily transferred to the Daniel Boone branch.
The library will organize major events for authors in coordination with the Jewish Community Centre, 2 Millstone Campus Drive. The first event at the JCC will take place June 1 and will feature Jeff Nussbaum, President Joe Biden's speechwriter and author of "Undelivered: The Never-Heard Speeches that Would Have Re-Written History."
The library has made several other changes recently:
• He quietly changed the name of the Indian Trails branch to Parkview branch. Vinita Park patrons didn't complain about the original name, Sorth said, but staff members felt it was inappropriate and suggested alternatives. The library system announced the name change on social media in March, but did not send out a press release.
• Nine branches will be offering free in-person lunches for kids this summer. For more details, see slcl.org/summer-lunches.
• A free notary service is available in all library branches, Monday to Saturday.
• The Mid-County branch will offer Sunday hours from 1:00 p.m. to 5:00 p.m. starting June 5; other branches with Sunday hours are Florissant Valley, Grant's View and Daniel Boone.
• Meeting rooms can be reserved this year by the public from July 1 (they were not used during the pandemic). Room reservations for next year open the first Saturday in October.
• Circulation increased by 10% in April compared to April 2021, due to the merger of the county catalog with the catalog of the St. Louis Public Library. County residents made more requests than city residents: 8,212 items were sent from the city to customers in the county. The county library sent 3,983 items to customers in the city. Among the most popular requests for each library were non-fiction books, as well as fiction and children's books for county readers and DVDs and video games for city patrons.
Combined county and city customers viewed 1,309,416 articles from the merged system.