Warren County Memorial Library staff members consider this year's summer reading program a success with over 100 people of all ages participating in the program, which ran from June 14 through August. 31.
This year's program showcased animals with the theme "Tails and Tales", with the aim of encouraging toddlers and adults to discover the joy of reading.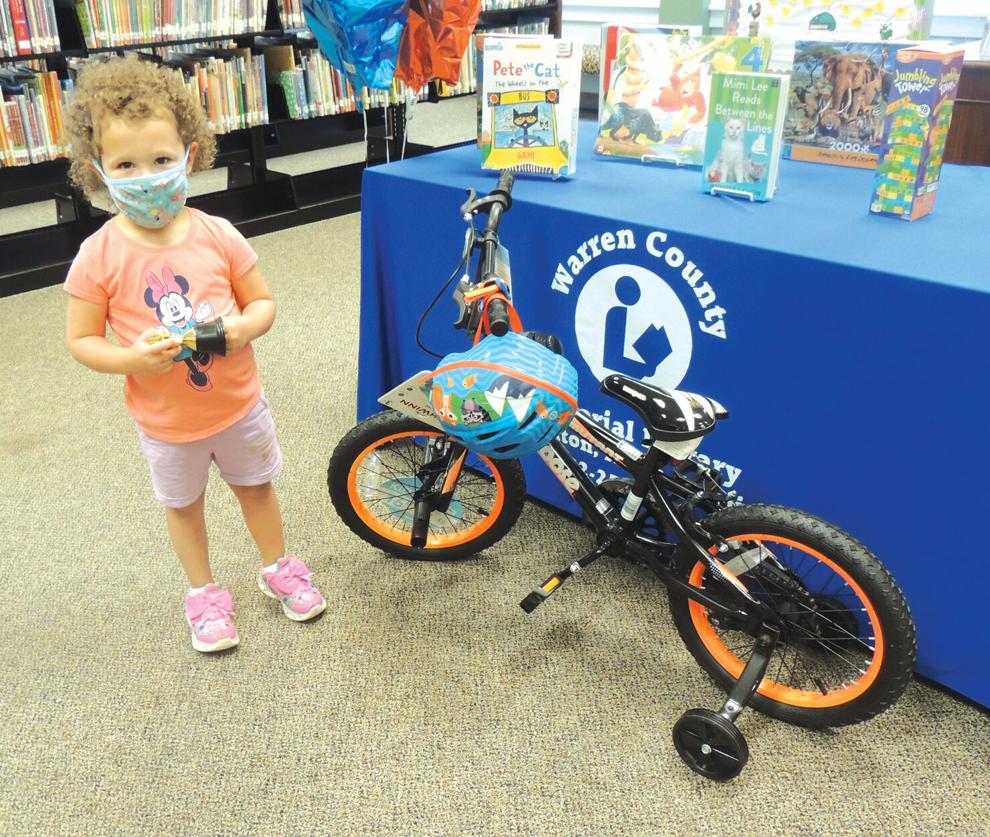 The raffle winners were announced during the Froggy Finals on Monday. The big winners were Anslie Black, who received an orange Mongoose bike; Jackson Koestering, who received a red Radio Flyer trike; and Jase Jessue, who received a red Rock It 16 inch bike. Winners of other awards, which included books, games, and puzzles, were Kaiden Cearnel, Kelly Ifill, La'Quarius Crowder, Michelle Matthews, Brianna Ruffin, Laila Ruffin, Victoriana Lassiter, Akaiden Davis, Kori Sharon, Brian Owens , Jr., Kristen Labra, Sarah Labra, Camila Ramirez, Terrence Williams, Regan Booker, Zahara Morris, Ella Powell and Claire Powell.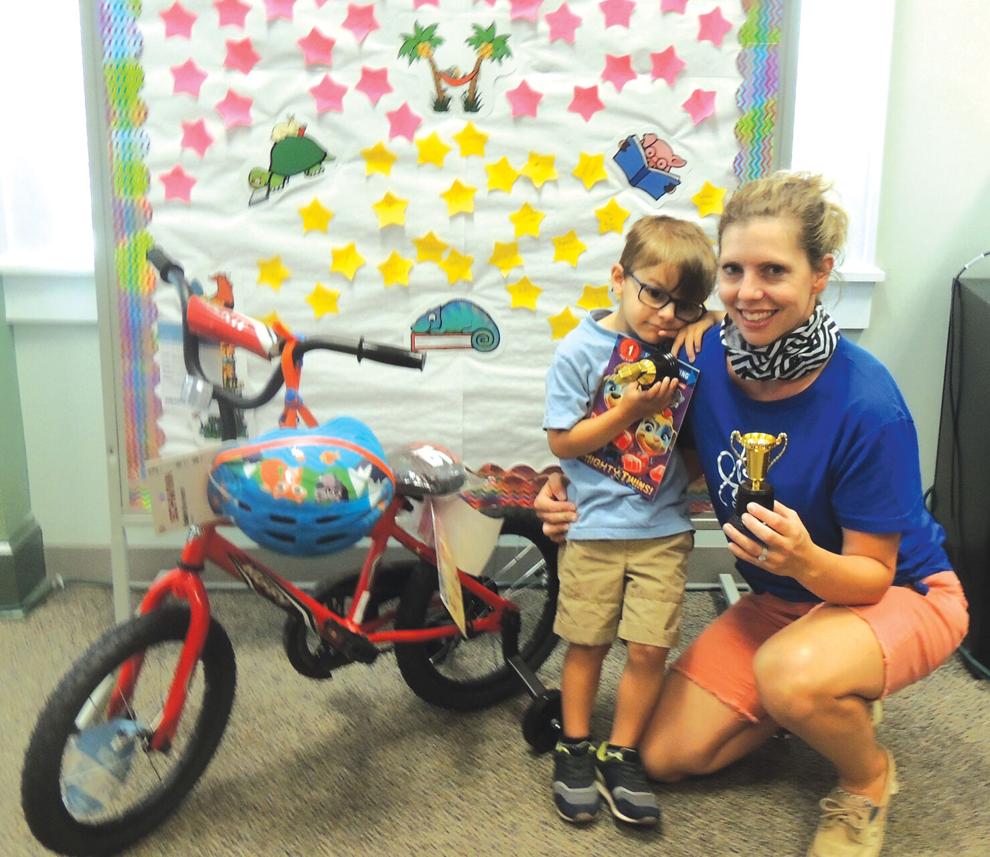 All summer reading program participants received a free book.
The annual program is designed to encourage children and young people to keep reading, even when they are out of school. This year's event took that goal even further by challenging children, young adults and adults to read as many books as they could during the summer months.
For anyone participating in the summer reading program, the event is an important community activity.
"The summer reading program allows children to learn through books and helps reduce summer slips," said library assistant Mary Bullock. "It helps children maintain their reading skills, stimulates interest in library and reading, and motivates children to read for fun. "
Library director Cheryl Reddish said this year's program featured a hybrid of virtual and in-person activities. Many special activities and events were offered virtually, allowing people to come to the library to view or watch them anytime on their computers and devices.
"The library team has put together an exciting program filled with activities and wonderful learning opportunities," she said.
Highlights of the program included special virtual safaris: "Fairy Trails" by Casey's Laugh and Learn ", Polka Man Mike Schneider, drummer Marcus Joyner and" Meet the Animals "by the NC Museum of Natural Sciences.
The program also included storytelling hours for toddlers, preschoolers and school-aged children. Bullock said these virtual storytelling hours drew more than 100 views from young and old.
Other activities were also presented.
"One of the most exciting things this summer has been CheckersTV," Reddish said.
The educational entertainment program featured Checkers the inventor and his robot sidekick, Snoozer. Over the summer, the series focused on the 'Reading Road Trip' theme and featured varieties of animals: extinct animals, desert animals, pets, forest animals, farm animals. , arctic animals, tropical animals, savannah animals, ocean animals, freshwater animals, Australian animals and mythical animals.
The summer series remains available on the library's Facebook page.
"CheckersTV is a great program for the whole family," Reddish said. "It features a different animal every week and you visit places like the zoo. It is a wonderful observation and learning activity for adults. We wanted to share it with everyone.
The summer reading program also continued the popular Teen Anime & Manga Book Club, aimed at middle and high school students. However, Spence said that some anime and manga fans who joined the discussion in college and are now in college still like to participate. Offered virtually via Zoom, the discussion is open to anyone who enjoys genres, including beginners.
Reddish and the library team are proud of everyone who accepted this summer's reading challenge to read as many books as possible.
"It encouraged reading and enrichment throughout the summer," Reddish said. "You could read books at home and in the library, and read virtually.
She added that the ongoing COVID-19 pandemic has once again challenged library staff to develop activities that people could enjoy at the library while ensuring that those who do not. felt uncomfortable being in public not being left out.
For Reddish and the library team, the summer reading program is a time to connect the community and the library.
"Summer reading is always a wonderful community activity where we celebrate books and community," she said. "It stimulates interest in the library and in reading."