After nearly 30 years of collecting comic books and acquiring more than 15,000 rare and historic books, Eddy Smet, a retired Huron math teacher, decided it was time to downsize.
After earning a bachelor's, master's, and doctorate from Western University and teaching there three years later, donating his comics to the DB Weldon Library Archives and Special Collections was a natural move for Smet.
The collection of Dr. Eddy Smet comic books at the Western Archives has slowly grown through his periodic donations since 2009, including Silver and Bronze Age classics like Marvel and DC as well as Canadian originals like " Better Comics" – some of the last remaining editions.
Smet still has around 3,000 comics in his personal archive, a combination of back issues from the 1940s, 50s and 60s.
"Almost all of those 3,000 comics go back to what I loved when I was a teenager," Smet says. "There's nothing I've kept now that doesn't relate to that time."
It was this personal connection that made the rest of his collection more difficult to separate. But Smet knows there is a larger mission at hand: to provide free access to the material as a source of research and entertainment.
Debbie Meert-Williston, librarian of special collections and rare books, says the Western Archives has the same goal for open access and has worked alongside Smet to champion his vision.
"We don't buy things just to preserve them for the future, we buy things for teaching and research and then we take very good care of them," says Meert-Williston. "For us, it's all about raising awareness, promoting and sharing.
Since the majority of preservations come from local collectors like Smet, Meert-Williston recognizes the university's responsibility to respect the material, whether it's a comic strip, photograph, or any other type. of documents. Archived documents are preserved and open to the public to be studied, written and celebrated.
"It's a big decision [for someone to decide to donate]says Meert-Williston. "[It's] something they put their heart and soul into all of their lives, and they gave it back instead of selling it.
Smet transformed his passion by opening London's first comic book store in 1979, The Comic Book Collector.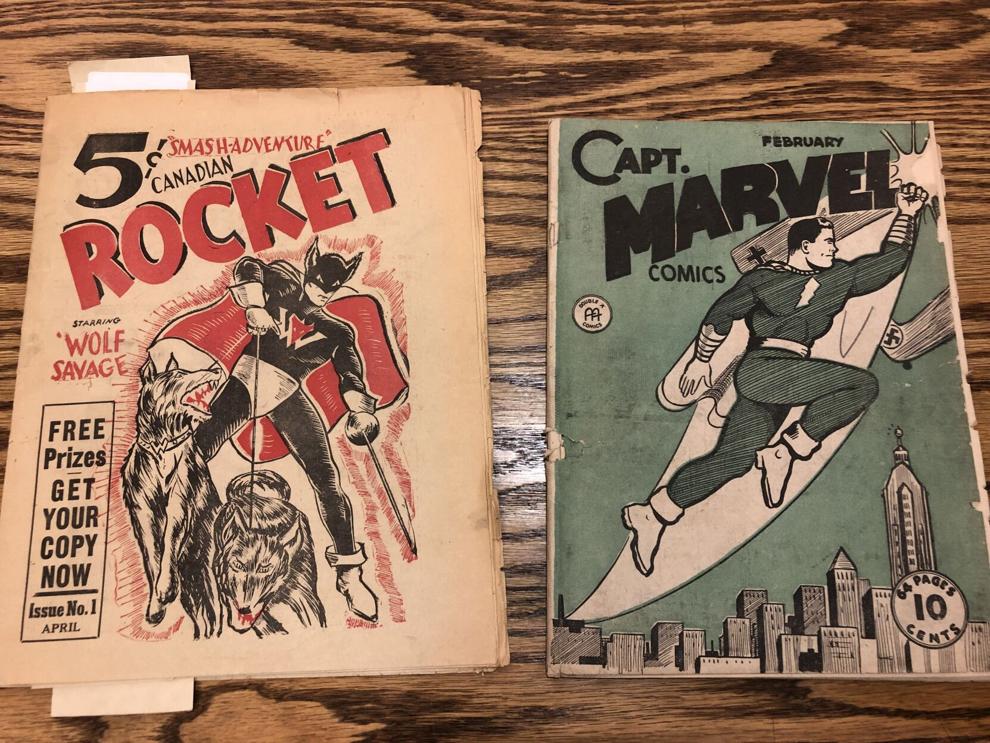 Smet wasn't your typical business owner – he wasn't there for the money or the recognition, but to share what he loved with the community. And the 1970s provided a perfect opportunity to do just that, as the typical newsstand distribution system was slowly fading away. Small-print publishers were beginning to disrupt traditional publishers, bringing an increasingly diverse range of books.
Smet was most interested in these more unusual and rare pieces, beyond the typical superhero content that people tend to think of first.
Comics have a long and colorful history steeped in politics and social relations.
One of Smet's most recent gifts to the archives is a rare collection of 125 'White Canadians' – a Canadian-issued product of the War Exchange Conservation Act, which banned the importation of American comic books during World War II. . After the revocation of the WECA in 1946 and the resumption of American imports, the Canadian industry quickly died out.
"Comics are an important part of culture," says Smet. "They have been since they've been here."
Comics provide bases for meaningful research and exploration in a range of fields. Meert-Williston invited students and professors of visual arts, linguistics, and engineering to visit Smet's collection for research projects.
"In academia, it goes beyond comic book information," says Meert-Williston. "It's the sociology behind it."
Thanks to his decades-long gifts, Smet had the opportunity, for the first time, to really read and admire his own comics.
"I hope my collection will stay together, well protected, leaving a legacy for the university," he says.